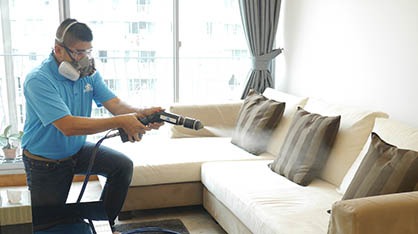 ANTIBACTERIAL TREATMENT SERVICES 
What is an Antibacterial Treatment? 
The most effective tool for disinfection and protection for both COMMERCIAL and RESIDENTIAL properties

Eliminates germs, viruses, mold, bacteria, microbes and unseen organisms

Protect the environment from every day exposure to detrimental conditions
Treat hard to reach areas
Our Products are Environmentally Friendly
We address the safety of our employees and our clients
Our chemicals are plant-based, NON-TOXIC and NOT-POLLUTANT
Safe for application on any surface.
Before the Antibacterial is applied it is our recommendation that the following services be performed:
Air Conditioning coils and ducts cleaning
Carpet cleaning
Furthermore, during the Antibacterial Treatment it will be necessary to remove and wash all organic materials – includes all fabric products.
In high-traffic commercial establishments such as hotels, offices and shopping malls, we recommend that the service be performed every trimester.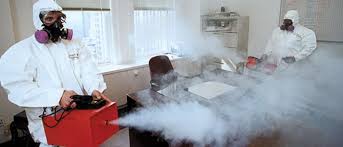 Licensing or registration protects the homeowner by helping ensure that contractors meet the minimum insurance requirements. Using an unlicensed contractor can cost you in a number of ways. All contractors you hire should be insured.
Our Emergency Service makes us available to help you 24 hours a day, 7 days a week. Your comfort is always our top priority. The service is available for residential, commercial and industrial calls. Available 24/7, 365 days a year!
100% satisfaction guaranteed
We stand behind our products and services 100%! We are happy to answer your questions, provide helpful product consultation and knowledgeable advice. If for any reason you are less than 100% satisfied with the service and products we provide, please contact us and we will make things right.
We know how important Inspection Reports are in any situation. As a diligent owner willing to ensure the property is being maintained to the highest standards or as a buyer protecting the value of an investment. We will make sure your report is delivered within 24 hours.