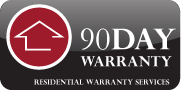 PROTECTING YOUR INTERESTS – 90 DAY LIMITED STRUCTURAL AND MECHANICAL WARRANTY
You need more than just a home inspection, you need the professionals you can depend on even after the job is done. That's why we back our inspections with a 90 Day Limited Structural and Mechanical Warranty. Your 90 Day Limited Mechanical and Structural warranty comes with your home inspection.This warranty is valid 90 Days from the date of inspection or 22 days after closing whichever comes later. You will always have at least 22 days worth of coverage. This warranty covers repairs to items the Home Inspector has found to be in good working condition at the time of inspection and are listed within our warranty. Claims will be handled within 72 hours of complete submission.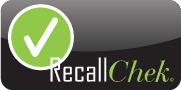 FREE RECALL CHECKS FOR YOUR HOME APPLIANCES
We offer free RecallChecks upon request for your home appliances. Your home inspector records the model numbers of your built-in home appliances and HVAC systems, if the manufacturer designs a dangerous product they MUST recall that item and fix it free of charge. Our recall checks will provide you with the information to resolve any potential recall issues promptly. We issue you a separate report from your home inspections report of any recalls that may exist. This service is intended to provide homeowners with valuable information on how to receive FREE repairs from the manufacturers in the event a recall is found.