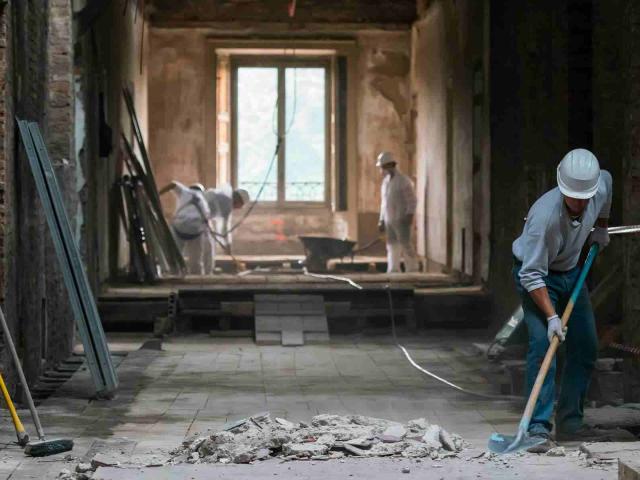 GET THE TRU FACTS CONCERNING YOUR PROPERTY
According to the latest numbers from the NATIONAL FIRE PROTECTION ASSOCIATION, a structure fire is reported every 65 seconds. When the alarm sounds, emergency responders and fire departments answer the call for help with quick and decisive action. When the smoke clears, USABLDR's fire restoration services team stands ready to help with the same rapid response – 24-hours a day, 365 days a year.

The first 24- to 48- hours after fire damage are known as the "golden hours" of recovery. An effective emergency response that quickly stabilizes the facility ensures the recovery of as much property as possible. The acidic soot and smoke damage that is often produced when fires are extinguished accelerates the deterioration and corrosion of building components and vital assets. To compound the problem, fires are most frequently extinguished with dry chemicals or water. Plus, the toxic smoke odor left behind must be neutralized and deodorized.